The Best Holiday Gifts For Houseplant Lovers
From practical tools and accessories to fun additions for their indoor jungle, the best gifts for houseplant enthusiasts do more than add to their collection – they inspire and help nurture a passion for all things green! For ideas on what to get the plant lover in your life no matter the occasion, I've created the ultimate guide showcasing my favorite gifts for the green-thumbed. 
Top 9 Summary
The 9 Best Houseplant Gifts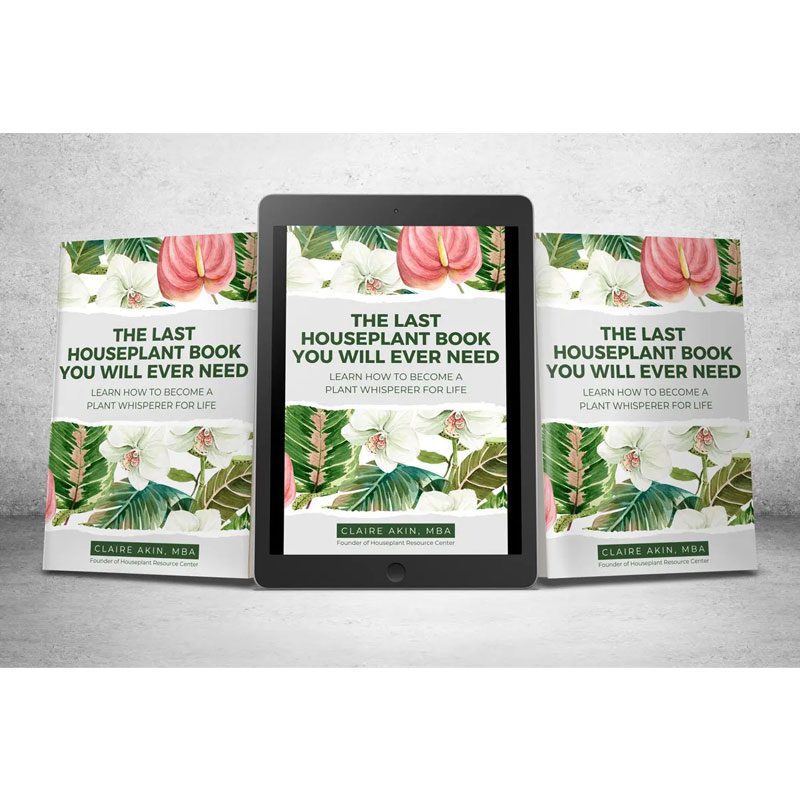 Pros:
Turns growers into pros

Educational & fun-to-read

Multiple formats available

Stylish & visually appealing
Why I Picked This House Plant Gift
Growing plants is about more than just keeping them alive – it's about fostering a connection and understanding with nature. This book not only provides practical tips on plant care but also delves into the history and science behind houseplants. With gorgeous illustrations and a conversational tone, this is a must-have for any plant lover's library.
Features & Benefits
The "Last Houseplant Book You Will Ever Need" promises to turn any reader into a seasoned plant whisperer. Containing over 140 pages of plant anatomy, care tips, intuitive growing concepts, and much much more, this book is the perfect go-to guide for all plant enthusiasts. Additionally, it comes in multiple formats, including Kindle e-book, making it a versatile gift for any plant lover. 
The Last Houseplant Book You Will Ever Need Specs
Author:

Claire Akin, MBA

Pages:

149

Best For:

All levels of plant enthusiasts

Formats Available:

Paperback, Kindle e-book 
Pros:
Ideal NPK ratio

Suitable for multiple houseplants

Organic & non-toxic

Ready-to-use formula
Why I Picked This Houseplant Gift
The stress of being a new plant parent means growers will appreciate anything that takes the guesswork out of plant care. This indoor plant food is perfect for beginners as it provides optimal nutrition and requires no mixing or diluting, making it one of the easiest and hassle-free gifts you could give.
Features & Benefits
The 8fl oz in each bottle need only be mixed a teaspoon at a time into a watering can, and you're all set! The fertilizer is packed with essential plant nutrients, including Nitrogen (3%), Phosphorus (1,5%), and Potassium (1.5%), as well as slow-release calcium to ensure new plant parents never fail in their mission to raise healthy, thriving plants. 
Indoor Plant Food Specs
Size:

8 fl oz per bottle

Directions:

Use as part of regular watering routine once every 1 to 2 weeks

Works For:

All household plant types and species

Use Case:

Fertilization, repotting, overall plant care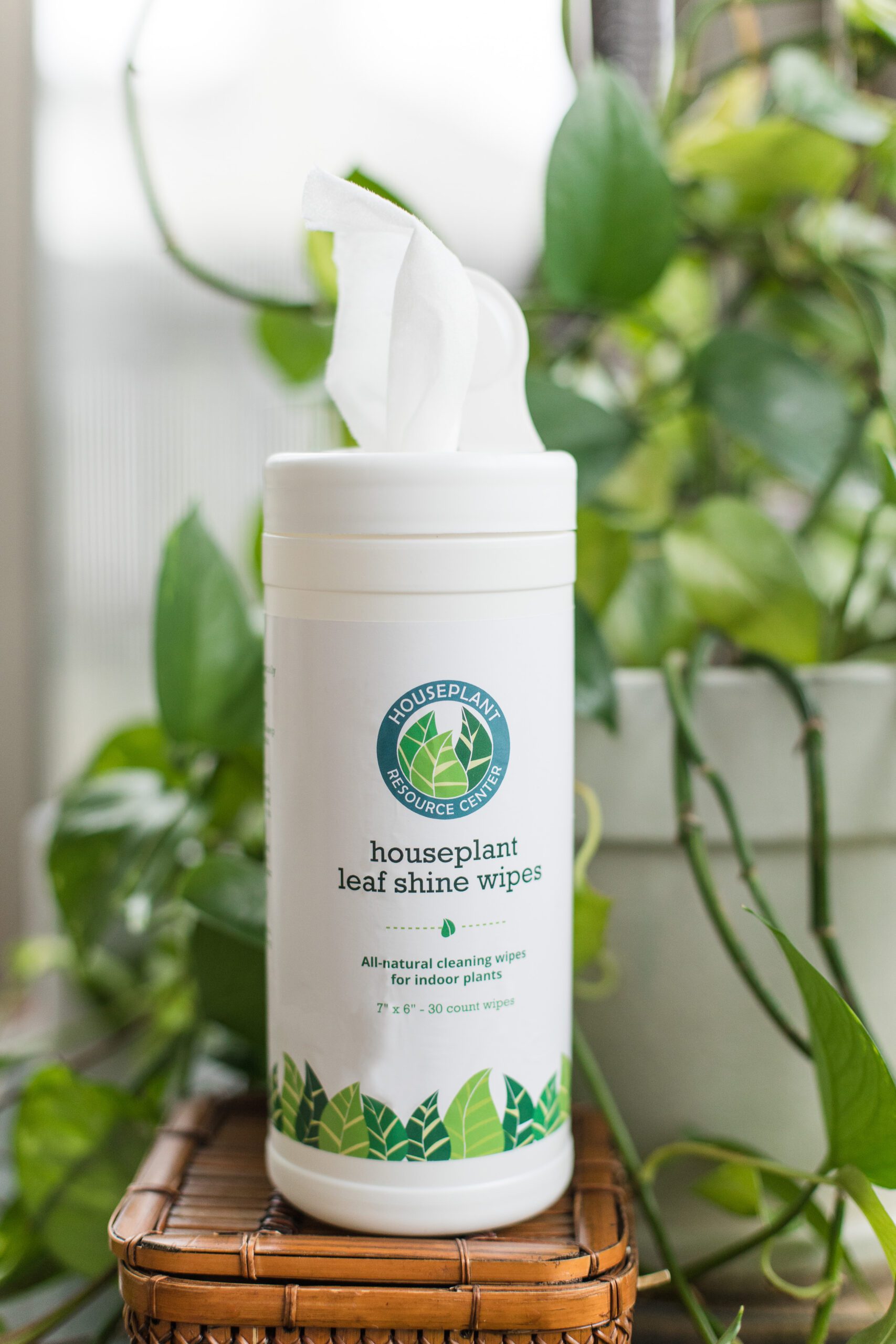 Pros:
Mess-free leaf cleaning

Safe for all houseplants

Nourishes & protects plants

100% cotton wipes
Why I Picked This Houseplant Gift
Multiple plant owners know the struggle of keeping their plants' leaves dust-free and shiny. These leaf shine wipes make cleaning a breeze, giving your loved one more time to enjoy their abundant collection of vibrant houseplants. As a bonus, your loved one won't have to wait long to see results, with natural verdant beauty restored within minutes of wiping with these gentle plant cleansing cloths.
Features & Benefits
Each wipe is saturated with a non-toxic, gentle formula that removes dust and nourishes leaves at the same time. It also contains unique ingredients that defend against pests and disease, making it an all-around great product for maintaining healthy plants. Plus, the wipes are made with 100% cotton, ensuring they won't harm delicate leaves. 
House Plant Leaf Shine Wipes Specs
Set Includes:

30 wipes per pack

Material:

100% Cotton

Use Case:

Cleaning and protecting houseplant leaves

Safe For:

All houseplant species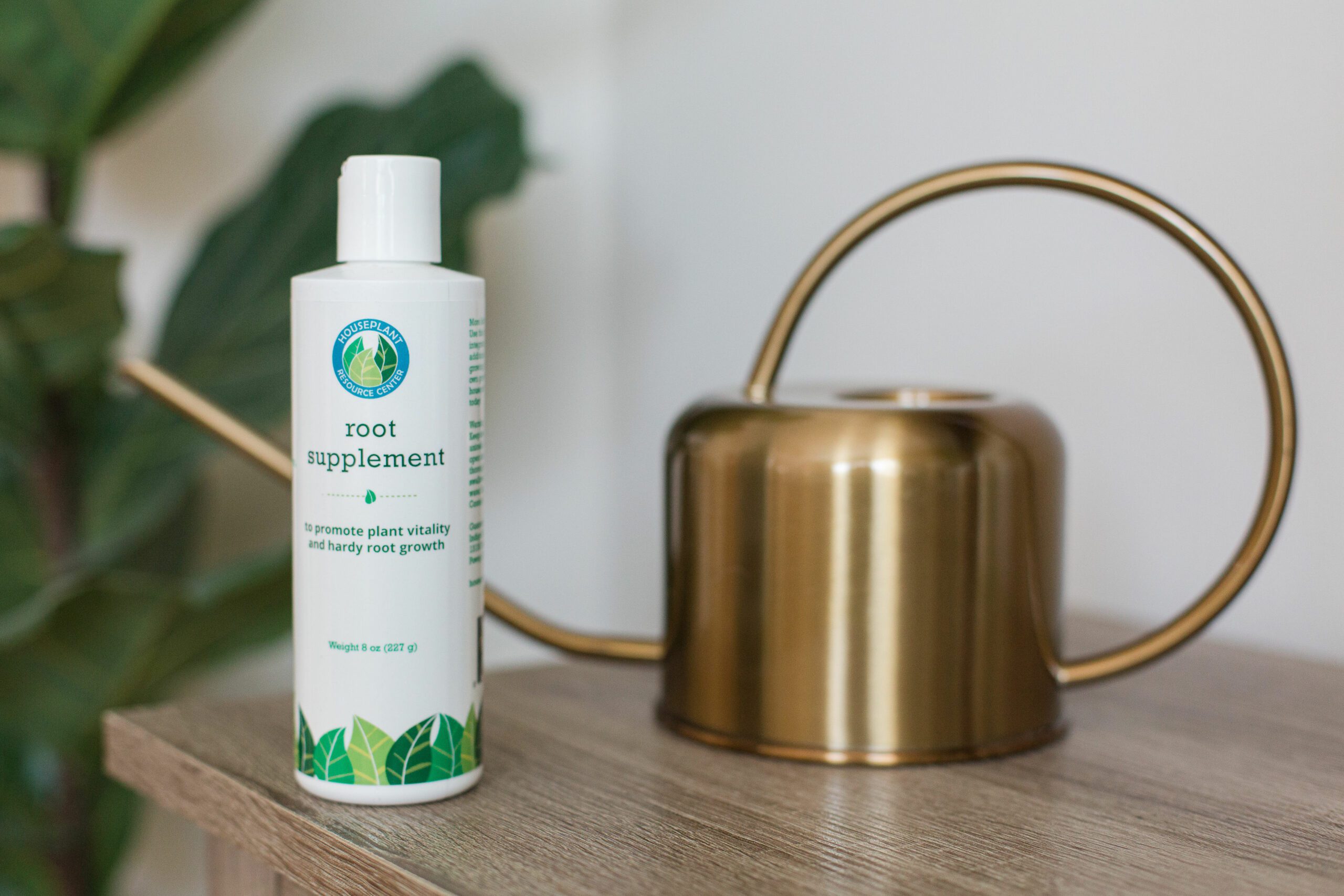 Pros:
Improves root health in dying plants

Fast-acting formula

No mixing required

Enhances nutrient uptake
Why I Picked This Houseplant Gift
Nothing is more heartbreaking than watching your loved one struggle to keep plants alive. This root supplement is the perfect gift for sick plants, as it quickly revitalizes roots and helps them absorb nutrients more efficiently. Plus, with no mixing required, this product takes an extra step in the already stressful process of trying to save a dying plant.
Features & Benefits
This easy-to-use formula contains a unique blend of vitamins, minerals, and natural ingredients that boost root health and promote robust growth. It is perfect for plants struggling due to over or under-watering, nutrient deficiencies, or transplant shock. With fast-acting results, this root supplement will give your loved one's plants the best chance at recovery. 
All-Purpose Root Supplement Specs
Size:

8 oz. per bottle

Use Cases:

Curing root rot, propagation, nutrient deficiencies, stem & leaf issues

Directions:

Use a small amount every time you water

Safe For:

All indoor & outdoor plants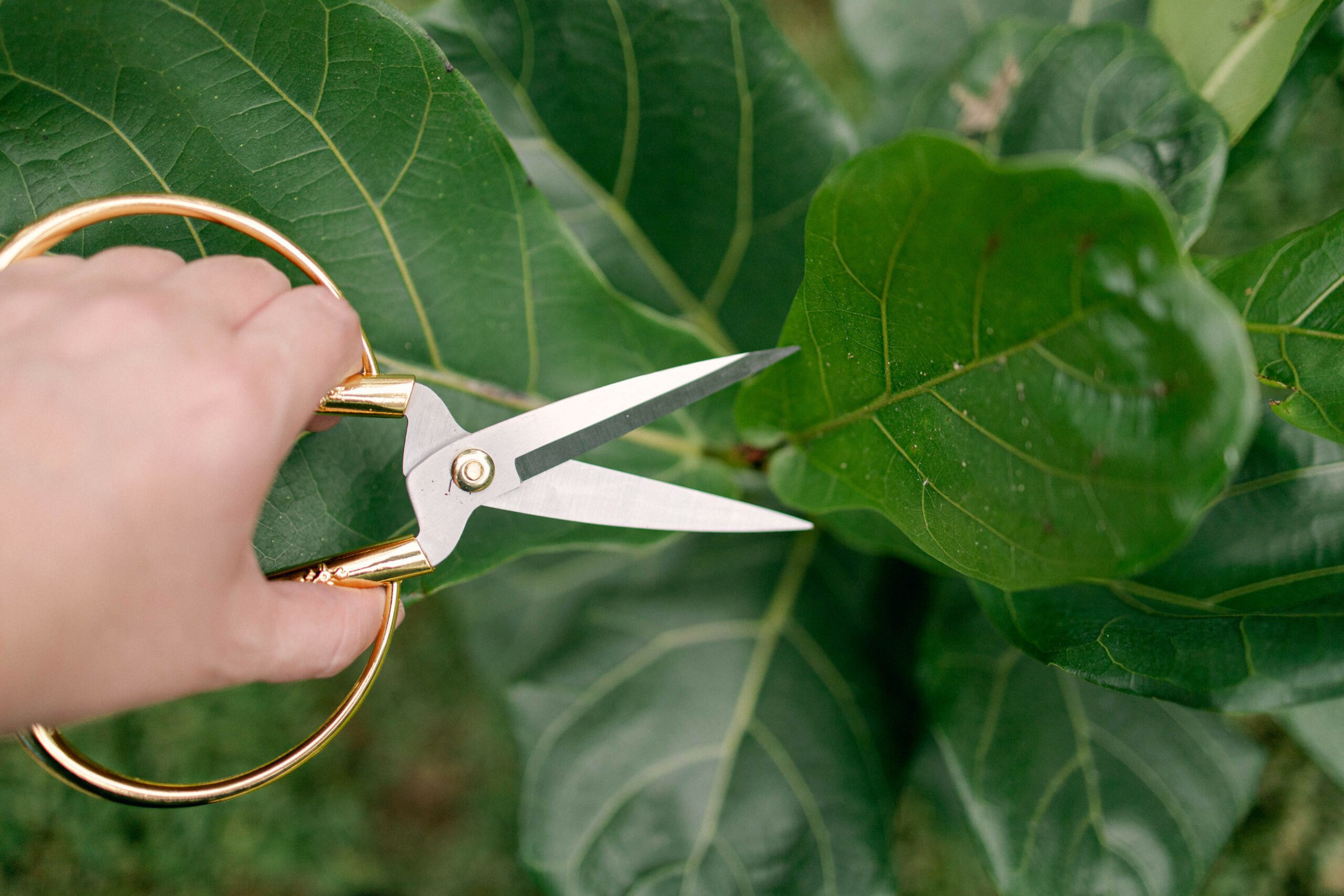 Pros:
 Made with high-quality materials

Durable and long-lasting

Comfortable grip design

Ideal for trimming, shaping, and propagation
Why I Picked This Houseplant Gift
These rust-resistant and durable shears are the perfect tool for any plant enthusiast who loves cultivating, shaping, and propagating their indoor garden. By design, they allow for cleaner, more precise cuts that guarantee healthy growth for the plant for happy, healthy plants all year long.
Features & Benefits
The ultra-sharp pruning shears and scissors have a 2.75″ blade made from heat-tempered stainless steel. These qualities make it perfect for precision trimming, shaping, and propagating plants without worry of contamination, rough cuts, or plant shock. The ergonomic and non-slip design of the handle also allows for maximum comfort while using it frequently. The gold handle also makes them an attractive gift that is easy to find in a cluttered toolbox or drawer.
Rust-Resistant Pruning Shears Specs
Size:

9.5 x 5 x 0.35 inches

Weight:

4.3 ounces

Material:

Rust-resistant, heat-tempered stainless steel & zinc alloy 

Use Case:

Houseplant cultivation & maintenance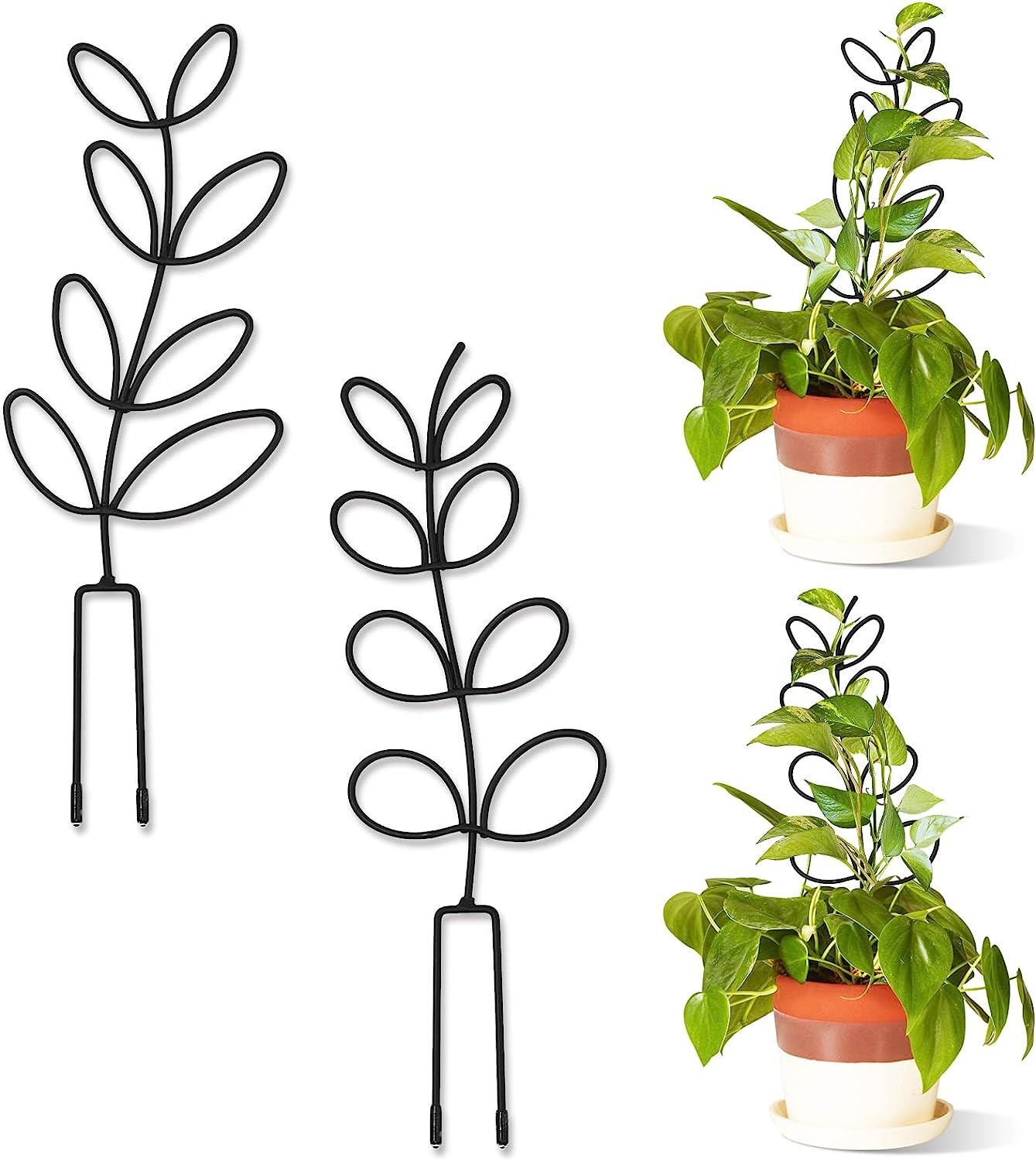 Pros:
Cute leaf shape design

Sturdy positioning within a pot

Supports multiple plant species

Promotes healthy growth
Why I Picked This Houseplant Gift
Tall plants can be challenging to manage and keep upright, but this decorative indoor plant trellis makes it easier for your loved one to train their tall houseplants to grow upwards for guaranteed healthy growth.
Features & Benefits
This trellis is designed with a sturdy iron coated in black to blend in seamlessly with any pot or decor. Its leaf-shaped design is not only aesthetically pleasing but also provides multiple anchoring points for plants to climb up and grow strong. It's easy to install, and the 12.8″ height and 4.3″ width ensure it can support a variety of tall plants.
Indoor Plant Trellis Specs
Size:

12.8 x 4.3 inches

Material:

Coated iron

Use Case:

Supporting tall houseplants for healthy growth

Safe For:

All indoor plant species with vining or climbing tendencies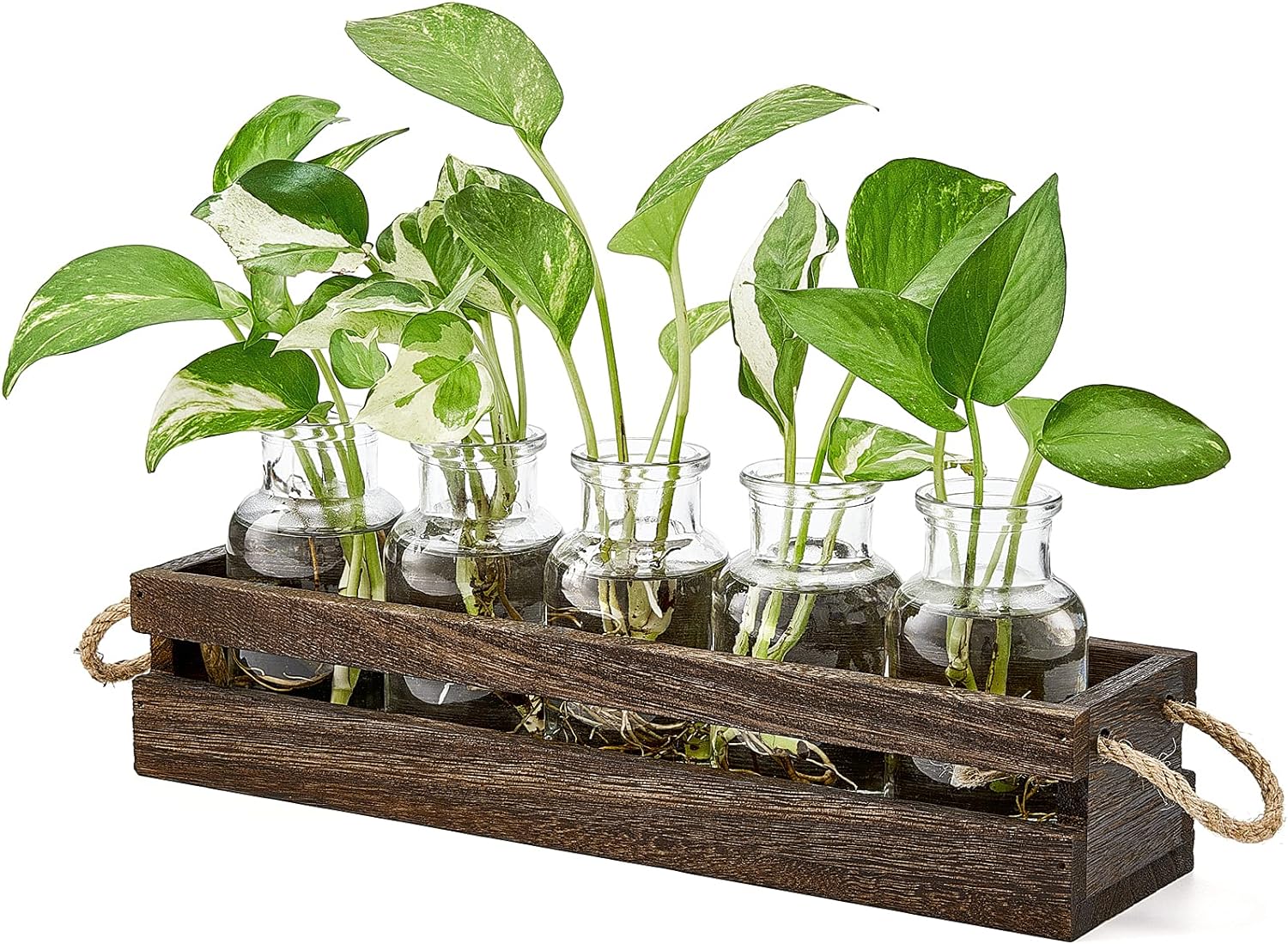 Pros:
Compact design holds up to five plants

Vintage wood & glass

Easy to clean & maintain plants

Stunning home, office, & dorm decor
Why I Picked This Houseplant Gift:
This desktop propagation terrarium is a perfect addition to any home office, providing both aesthetic appeal and the opportunity for your loved one to grow and showcase their favorite houseplants.
Features & Benefits
Made from high-quality vintage wood and glass, this compact propagation terrarium can hold up to five small plants at a time. The individual glass jars are easy to lift out of the box, ensuring that water changes, root checks, and pruning are all done efficiently and effectively. 
Desktop Propagation Terrarium Specs
Size:

Wooden Box: 12.8"L x 3.2"W x 2.5"H; Glass Bottle: 2.24" LX 4" D'

Material:

Glass & wood

Use Cases:

Propagating small houseplants, decorative display

Ideal For:

Pothos, Monstera, African Violets, Fiddle Leaf Fig and more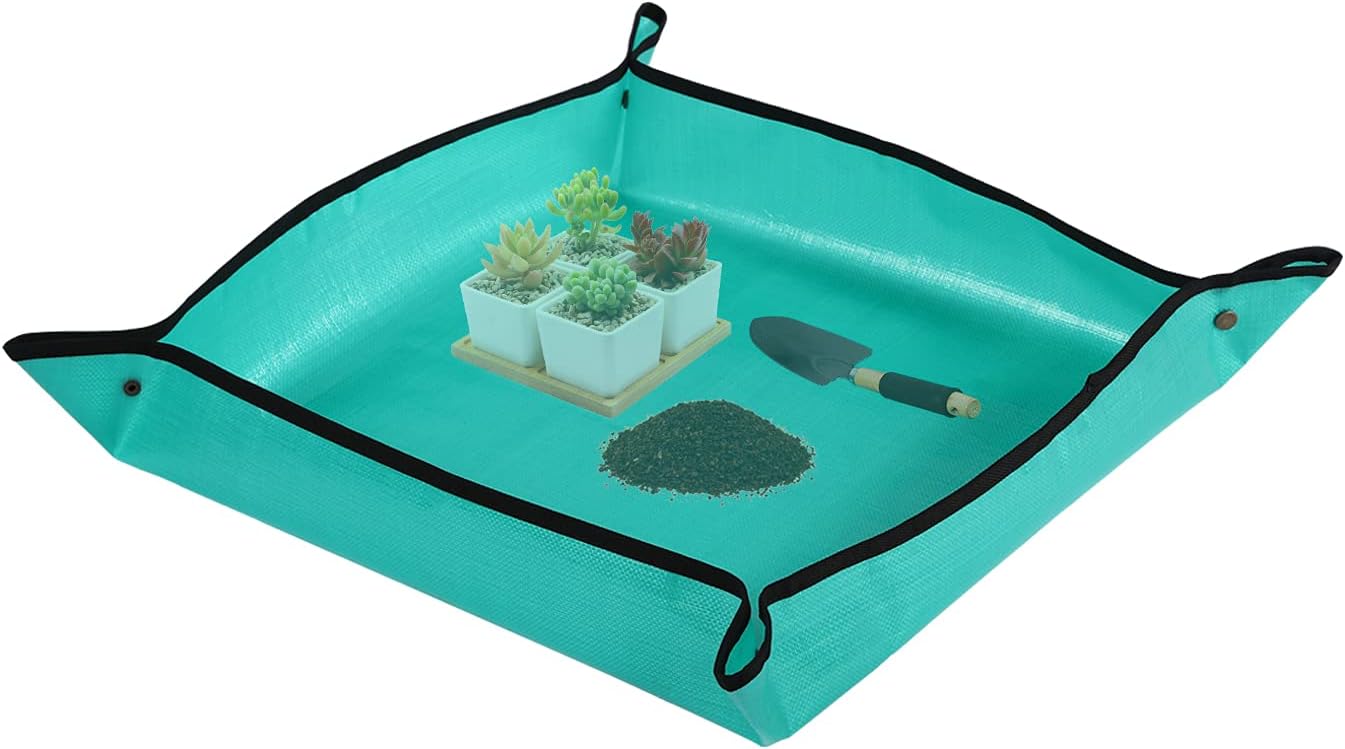 Pros:
Water & spill-proof design

Stain-resistant

Copper-reinforced buckles

Folds compact for easy storage
Why I Picked This Houseplant Gift
This portable gardening mat is a lifesaver for apartment dwellers who want to enjoy the benefits of gardening without making a mess. If your loved one loves houseplants but is limited on space, this gift will be perfect for them.
Features & Benefits
Made from thick PE fabric that is waterproof, stain-resistant, and easy to clean, this gardening mat makes it easy for your loved ones to care for houseplants without worrying about damaging floors or making a mess. When not in use, the compact foldable design makes it easy to store away. 
Portable Gardening Mat Specs:
Size:

26.8″ x 26.8″ 

Use Cases:

Repotting, prepping, pruning, propagation, general plant maintenance

Ideal For:

Apartment living, small spaces, indoor gardening

Material:

Thick PE fabric with copper-reinforced buckles  
Pros:
Easy-to-hold & use

Stunning decorative design

Stores easily on table or bookshelf

Keeps humidity at ideal range
Why I Picked This Houseplant Gift
Tropical plants thrive in high humidity, making this vintage glass plant spritzer the perfect gift for any tropical plant enthusiast. It not only helps keep their plants healthy but also adds a touch of vintage charm to their indoor garden.
Features & Benefits
Made from high-quality thickened glass and sleek metallic-looking materials, this vintage glass holds 7 oz of water for easy misting of any tropical or succulent houseplants. The pump mechanism has a comfortable holding ring, making it easy to use whenever plants need a quick humidity boost.
Vintage Glass Plant Spritzer Specs
Size:

6.5″ tall & 3″ diameter

Material:

Thickened colored glass & metallic material

Use Cases:

Misting tropical plants for humidity control, decorative display

Ideal For:

Orchids, ferns, monsteras, succulents, air plants, and more
Give The Gift of Better Growing This Holiday Season
I started the Houseplant Resource Center to help people grow happy, healthy houseplants without the stress and hassle. These holiday houseplant gifts ensure your loved ones can do just that, whether they're beginners or experienced plant enthusiasts. 
Want to learn more about the best houseplant gifts, products, and learning resources? Sign up for our newsletter and never miss the chance to give the gift of a healthy, happy houseplant.